Often presented as a third path between the private cloud and public cloud, companies, consulting firms, suppliers and hosts have started to take their interest hybrid cloud. What is the hybrid cloud? There is no strict and standardized definition of what the hybrid cloud is, each player on the market (consulting firms, hosting companies…) have their own definition.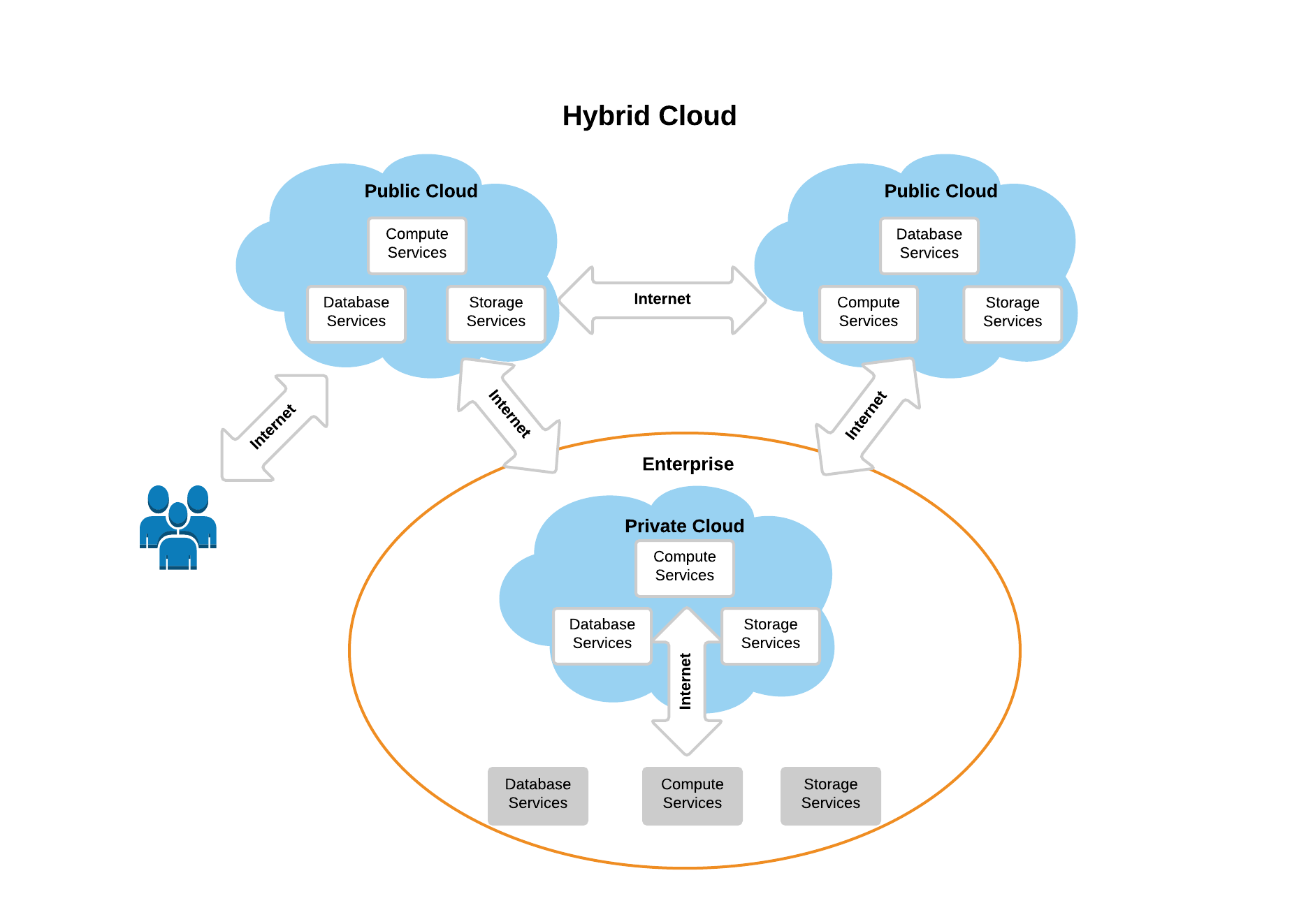 For Forrester, the hybrid cloud presents itself as "an IT infrastructure model in which at least one external cloud service is integrated with an application, data source, or internalized infrastructure element". For Gartner, "Hybrid cloud refers to policy-based and coordinated service provisioning, use and management across a mixture of internal and external cloud services". Basically, it's a mix use of public and private cloud which are used together to create value.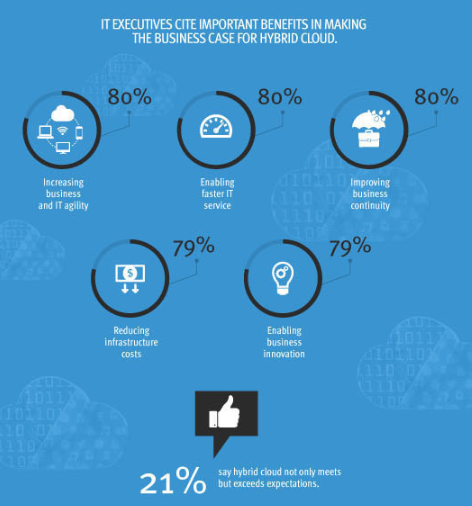 Combining the benefits of public clouds such as agility and low cost, with the strengths of private clouds (control, performance and safety) the hybrid cloud brings the best of both technologies. These assets play an essential role in the success of companies, even if few of them still wonders what really a "hybrid cloud" is. Two options are offered to businesses: get on the board or remain docked. To see more clearly, I propose to demystify the five major myths that usually surround the hybrid cloud.
Private + Public = Hybrid:
It is not enough to place together these two infrastructures to create a hybrid cloud. In fact, you may not gain any of the respective advantages of both types of clouds but end up multiplying the risk by both of them! First, by moving secure data to the public cloud, security breach can result in brand damage and loss of customers' trust, and requires significant time and effort to remediate; secondly, migration of apps from a public cloud to a private cloud can lead to unexpected costs. By having a hybrid cloud, you control your workload, your network and storage resources while minimizing risk and increasing productivity.
A Hybrid Cloud is Complex and difficult to implement:
The use of complete IT solutions allows you to reduce complexity and to choose standard technology – (Microsoft, OpenStack, Vmware) on which your hybrid cloud is standardized, but also the type of public cloud with which the private cloud deployed on site by customer can interact. A complete solution accelerates three essential elements of development: – Integration of end-to-end testing to verify that all components work together; – Use of a converged infrastructure that simplifies the implementation and deployment; – Predefined plans for services, with workflows that must automate provisioning through a self-service portal.
The public cloud is more cost-efficient: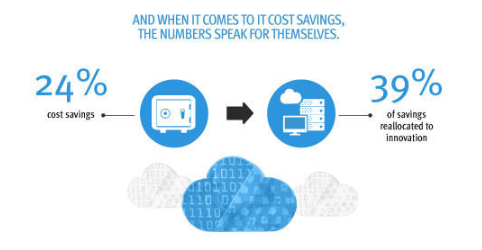 A New study by IDG Research Services shows that if we take into account the governance issues, risk and compliance, the hybrid cloud displays in fact a lower total cost of ownership. When data or workloads migrate to the public cloud, it is easy to override local or international regulations on data protection. The local laws and requirements vary from market to market, and some are so complex that companies simply prefer to avoid public clouds. May be that's why you may want to choose private cloud for sensitive workloads. In Germany for example, the rules on how data is stored and processed are especially strict. The solution lies in how to mix public cloud and private cloud offering each workload the advantages of one or the other, depending on their requirements.
On the cloud, the data control escapes you:
While extraction or data migration can be difficult via some particularly cloud service providers, a well-orchestrated hybrid cloud environment enable you to keep hand on your work. A well-managed hybrid cloud can provide quickly required public and private resources, provide IT departments a high level of visibility and control, as well as self-service and on demand access for developers and applications users.
It is difficult to know which applications are suitable for cloud:                
Companies are often hampered by the critical interdependencies of IT infrastructure, ignorance of their IT assets and their relationships to business applications. With a simple spreadsheet and without rigorous methodology, it's impossible to know precisely if an application is suitable or not for cloud – and even less to know the position in a cloud architecture. Experts who use automated platforms for collecting and analyzing data can provide a complete comprehensive view of the application portfolio and tell whether you need to migrate, consolidate, modernize or simply stop the use of an application.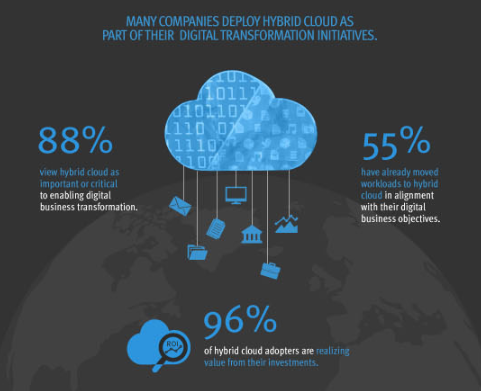 Even if the definition of hybrid cloud is still unclear, its undeniable benefits in terms of agility and cost reduction are now the essential model of tomorrow. Companies that are preparing or starting their digital transformation have every reason to anticipate a future adoption and now choose technologies that will integrate public and private worlds, i.e. converged infrastructure and proven software solutions.
Sources: