A Fortinet survey reveals that #CyberSecurity isn't a top management priority for nearly half of IT decision makers. Respondents believe that the shift to the cloud as part of the company-wide digital transformation will focus more on security.
Fortinet announced the results of its new Global Enterprise Security Survey on corporate enterprise security. The survey results show that despite spectacular cyberattacks, nearly half of IT professionals in companies with over 250 employees complain that cybersecurity board members do not give them enough priority or attention. At the same time, however, many IT experts expect the topic of security to become more important as a result of the shift to the cloud as part of the digital transformation within the company.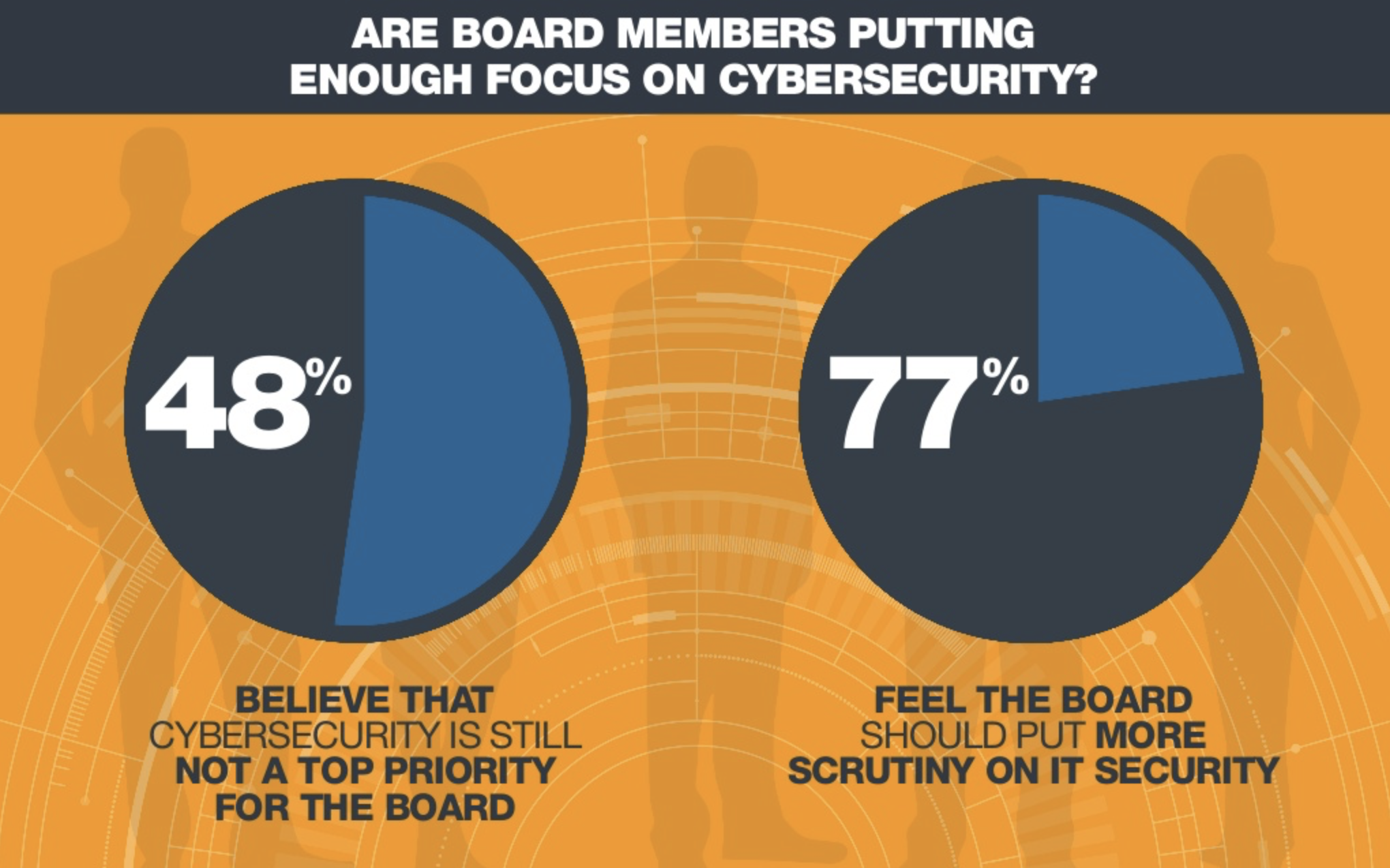 Christian Vogt, Fortinet's Senior Regional Director, said: "Over the years, we've seen companies invest more in cybersecurity and more senior executives see it as part of the overall IT strategy. With digital transformation in business and adoption of technologies like the cloud, cybersecurity is no longer just an IT investment, but a strategic business decision".
In today's digital economy, the issue of security, for more and more corporate management, must be a high priority in the basic handling of risks. Only such risk management strategy can better position companies to successfully master their digital transformation.
Main results of the survey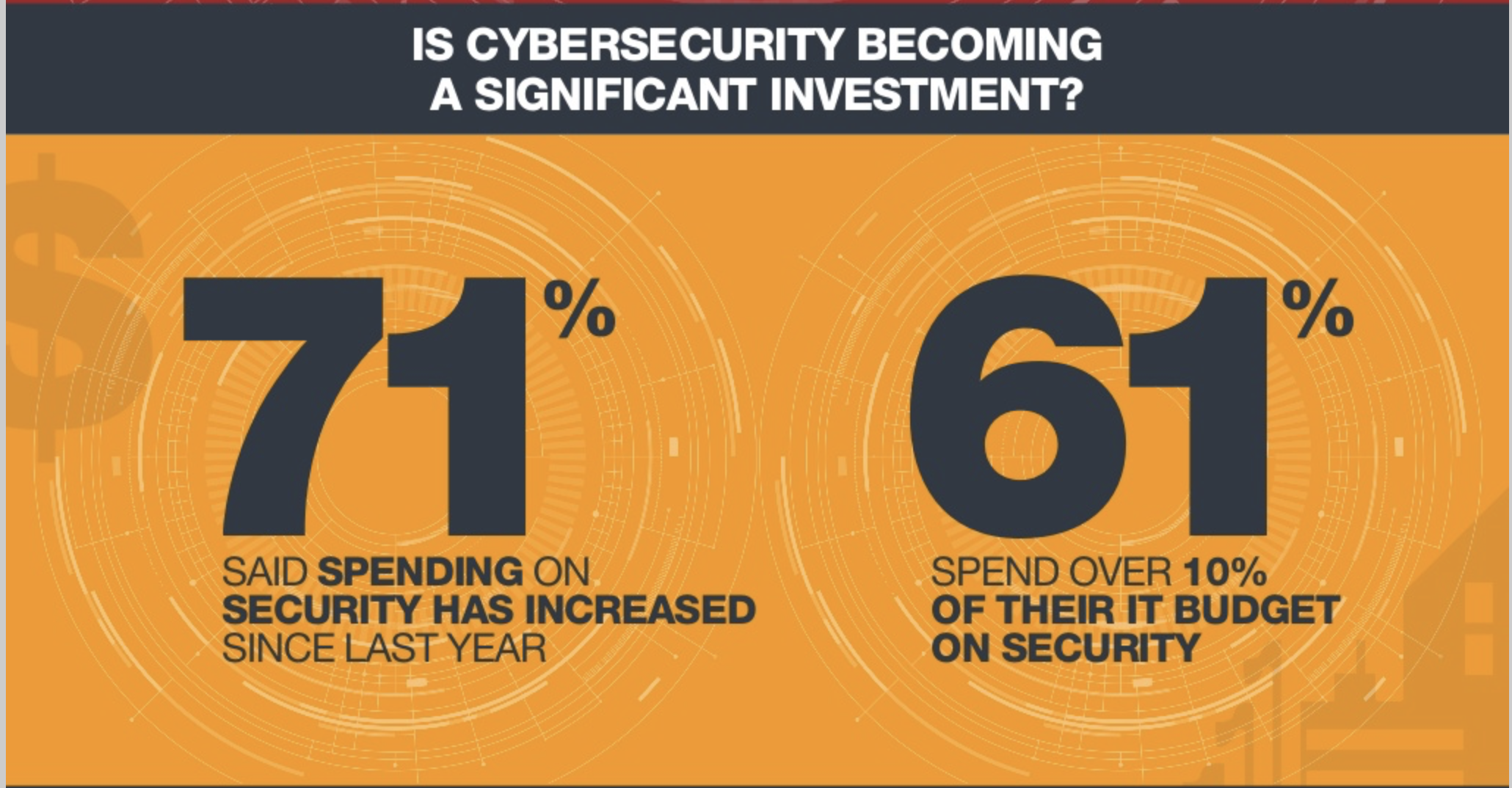 48% of IT decision makers confirm that Cybersecurity is still not one of the top priorities of senior management. However, this isn't really reflected in the budgets.
61% of companies said they spend over 10% of their IT budget on security, which is considered as a high investment.
71% of respondents said that their IT security budget had risen compared to the previous year.
77% of respondents want the cybersecurity board to better test IT security. IT decision makers are firmly convinced that cybersecurity should be given high priority by management.
Main reasons why cybersecurity is becoming a top priority
The strongest impact on IT investment decisions is the need for ongoing improvements to the IT security infrastructure, which 77% of respondents, IT decision-makers, identified as an important factor.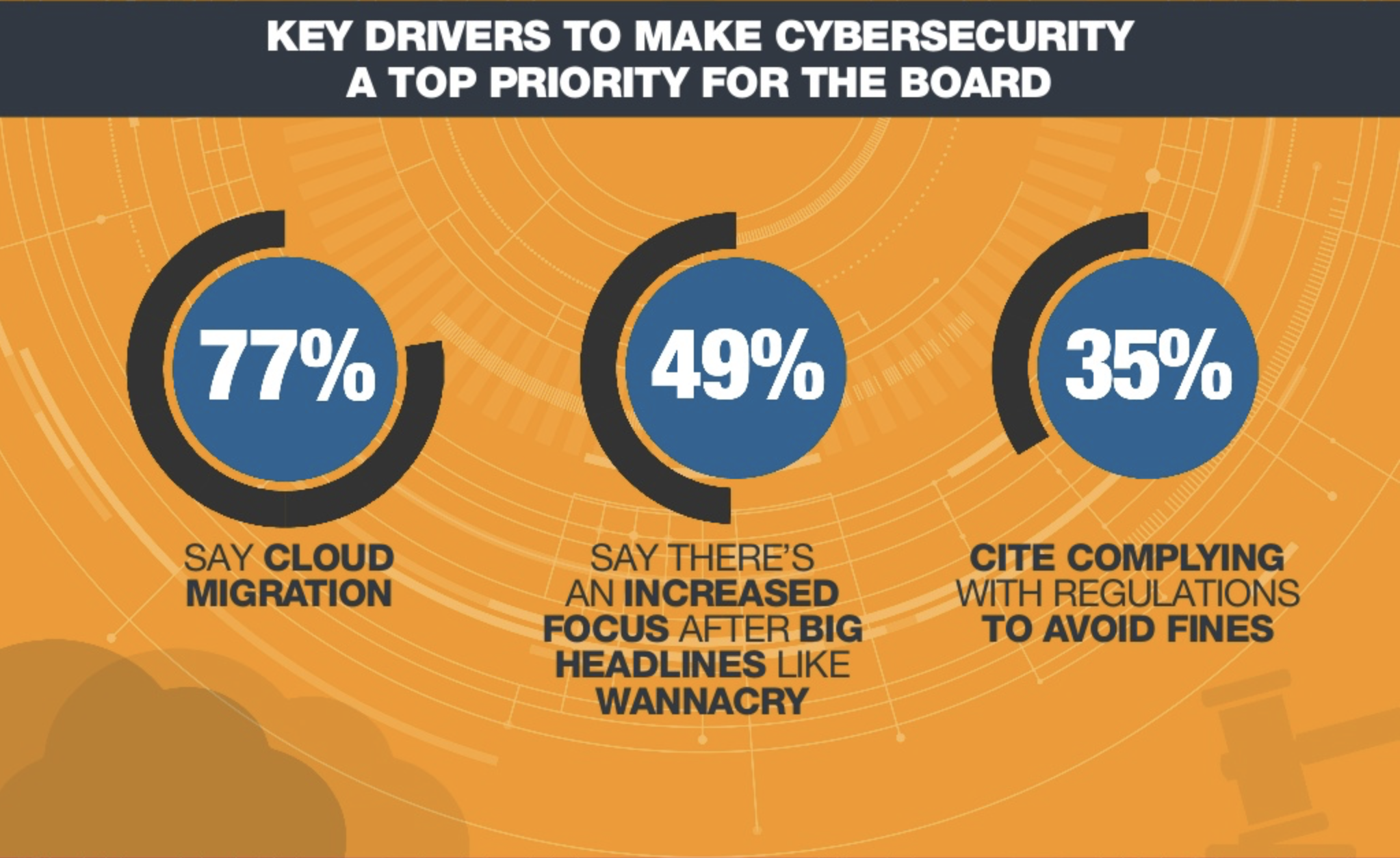 In the last two years, 85% of the surveyed companies reported an increase in security breaches and global cyber attacks. The most common attack vectors were malware and ransomware and data breach: 47% of respondents said they had experienced such an attack before.
49% of IT decision makers reported a stronger focus on IT security after cyber attacks around the world, such as #WannaCry. With the scale and nature of global cyber-attacks, corporate leaders are increasingly concerned with security. Therefore, security is no longer just a discussion topic in the IT department.
34% of respondents affirmed increasing regulation, such as #GDPR for European data, as another major reason for the growing awareness of security at the highest level.
Conversion to the Cloud Affects Security Priorities. By integrating the cloud as part of the digital transformation within the company, 74% of IT decision makers believe that cloud security is becoming a priority.
77% of the respondents are convinced that cloud security – together with corresponding investments in security – is becoming increasingly important to the board.
As a result, half of the respondents (50%) want to invest in cloud security within the next twelve months.
About Survey:
The Fortinet Global Enterprise Security Survey 2017 was done by Fortinet in July and August 2017 to investigate companies' attitudes towards security issues. The global study inquired IT decision makers with responsibility or insight into IT security. A total of 1,801 participants from 16 countries (USA, Canada, France, UK, Germany, Spain, Italy, Middle East, South Africa, Poland, Korea, Australia, Singapore, India, Hong Kong and Indonesia) anonymously participated in the survey.
Additional Resources